From your Shopify admin, click "Settings" go to the "Locations" page. Inside this page, you will need to have your location address to the shipping origin to have the zip code 60462. The address can have any street address as long as the zip code is correct and it will have accurate shipping charges.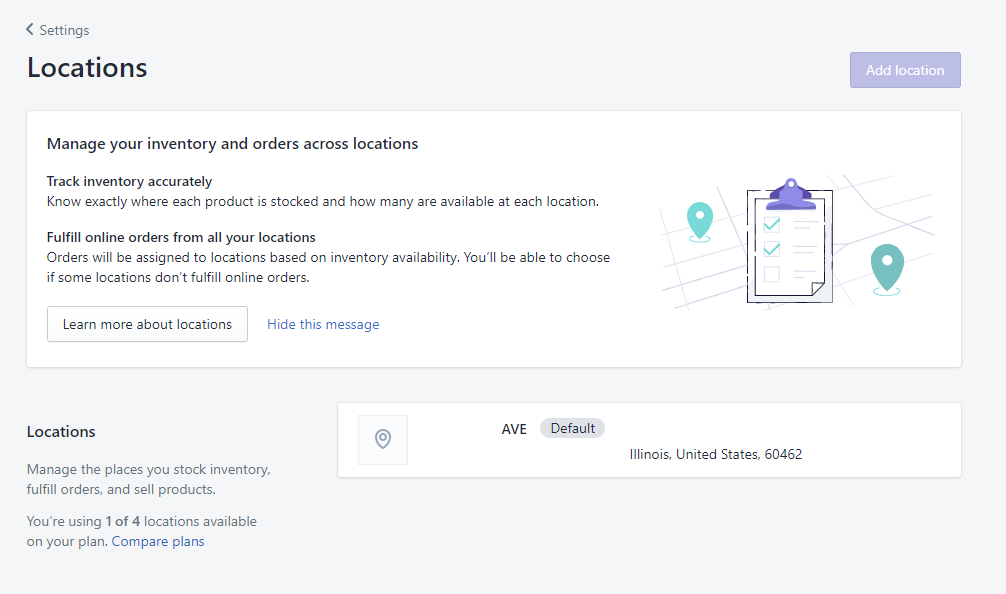 You will need to create shipping zones for the US and the rest of the world orders.


Go back to"Settings" choose "Shipping and delivery." Click "Manage Rates."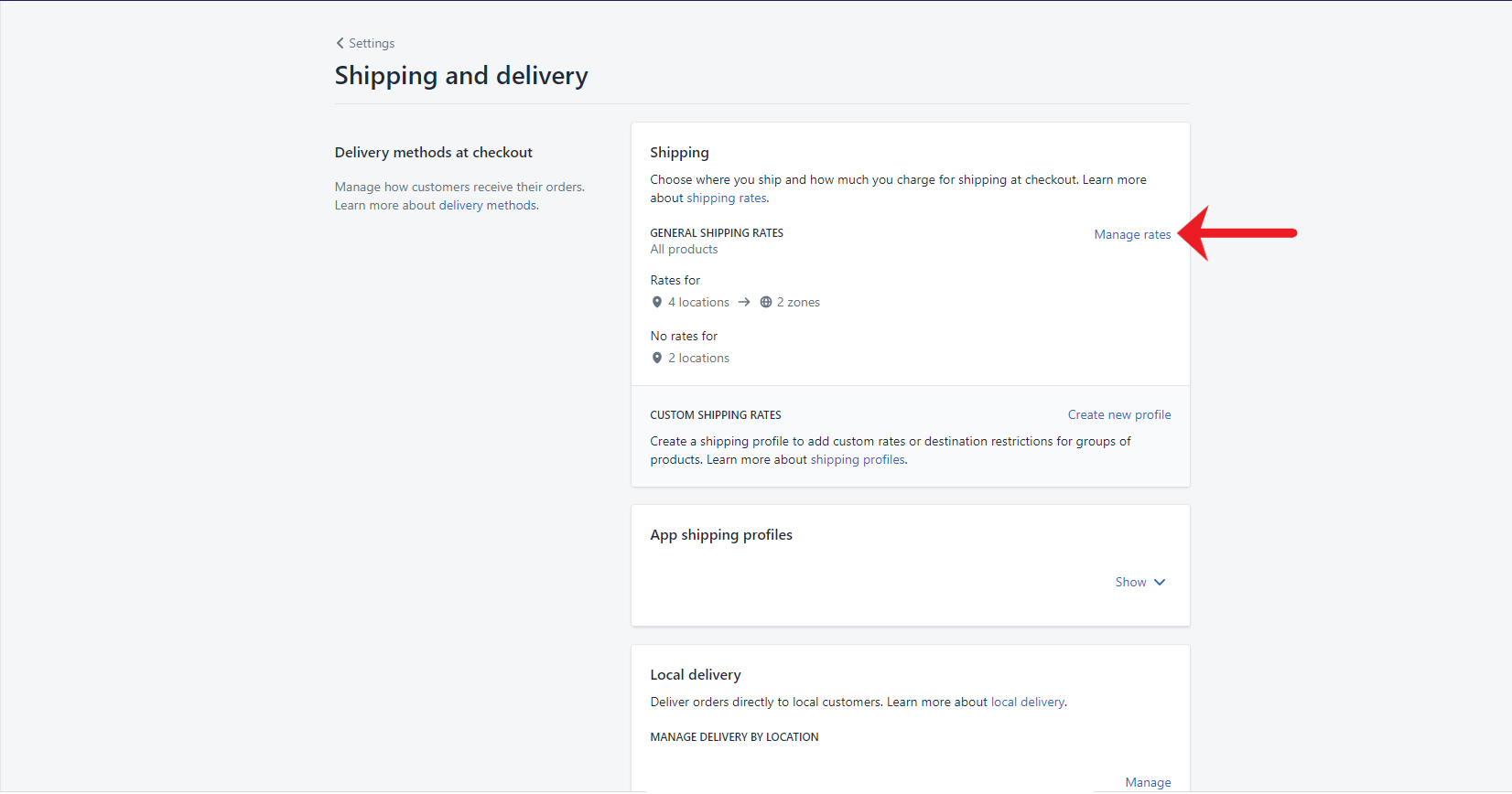 You will need to manually set your shipping rates to "FREE" regardless of weight. If you have products besides ours that are not free shipping, the best way is to assign heavyweights for the products and give special shipping at that weight. I think it is by setting shipping only for the USA at that rate.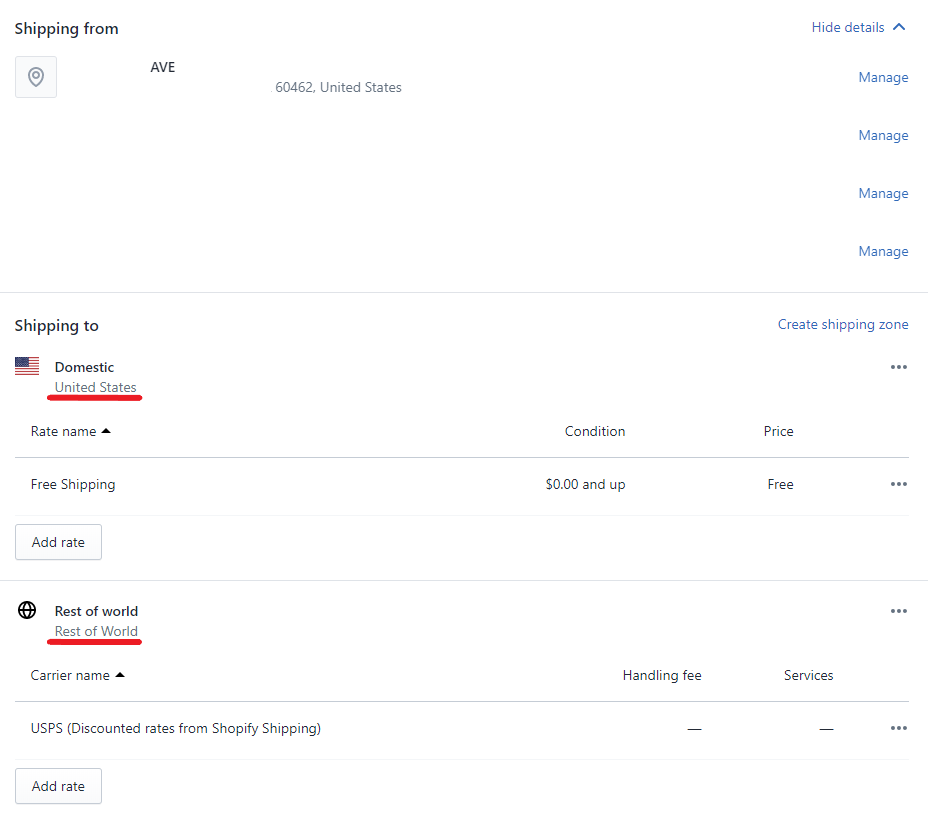 This is how the rate should look like for domestic orders.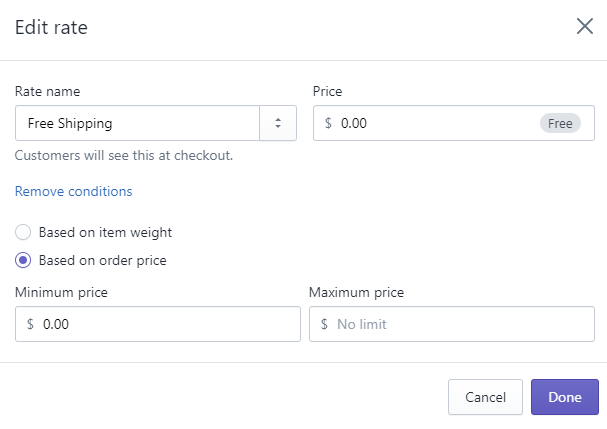 International shipping rates are determined using the USPS's cheapest rate. You can go to their website and get a calculation athttps://postcalc.usps.com/

Select "Calculate the price based on Shape and Size" and use 2 lbs for the weight and use the zip code 60462 for where you are mailing from.

After that, you will see all the different rates. We use the least expensive which is usually "First-Class Package International".


This is how the rate should look like for international orders.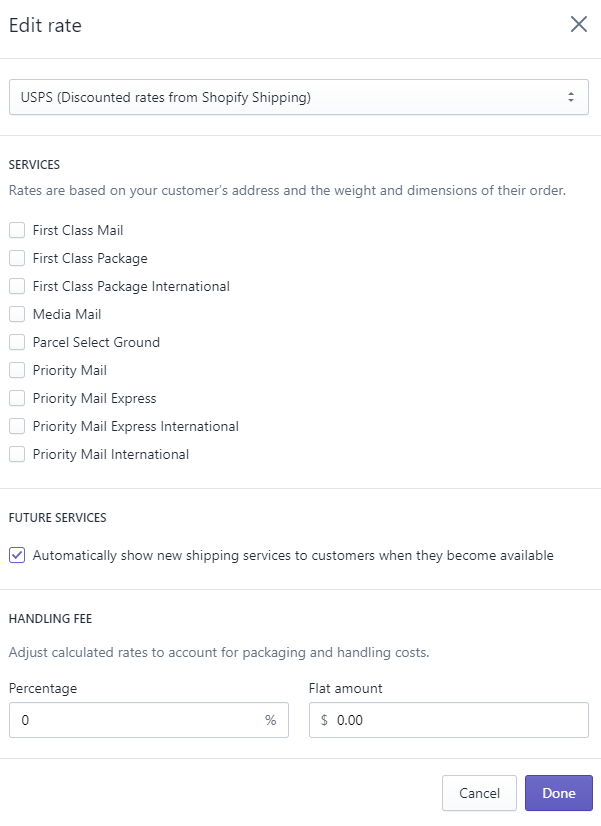 *Please note that all coffee ships from our 2 coffee vendor's location, depending on what product was ordered.*