Hey there!
We've put together some great resources to help you come up with content for your social media pages.
Step 1: Click here to get access to 10 different Facebook image post templates you can use.
Step 2: Go here to get a list of 100 clever and funny coffee quotes.
Step 3: Put the quotes onto one of the Facebook image templates from above
Step 4: Modify the Facebook post image to have your logo on it instead of our Dogstreet Roasting Co
Step 5: Download the image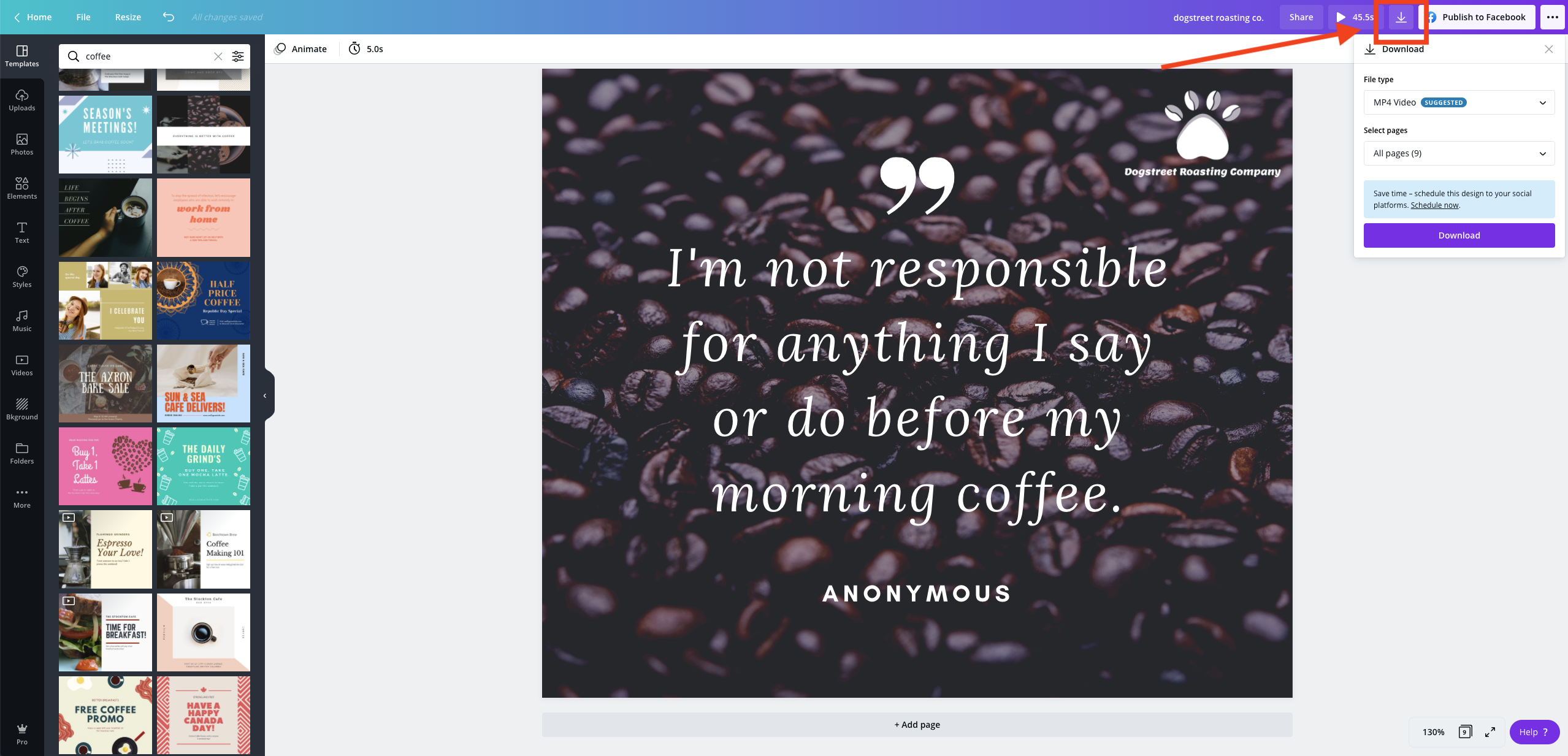 Step 6: Post it to your account
Follow this easy guide to start putting content on your company's Facebook page and help spread the word. Using funny and clever quotes with your logo/website on it is a great and easy way to get people to share your content and get more exposure.
Good luck!